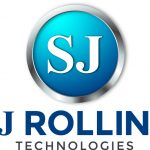 Website S. J. Rollins Technologies
Innovative Solutions - Superior Customer Support
We're looking for a Low Voltage Technician to provide support for our client base.  Candidates should have a mix of technical and customer service skills, be passionate about technology and helping people.  On the job training can be provided if needed.
Basic Function/Responsibilities:
Pulling cable
Terminations
Installing conduit
Installing faceplates
Mounting access points
Other related duties as required
Requirements:
Performs various aerial duties, including utilization of lifts, and installing or removing cable
Operate automotive and construction equipment and performs other assigned duties related to cable and conduit placement.
Uses tools and work equipment necessary to complete the assigned tasks, and ensures they are in good working order, maintained and stored; reports defective tools and equipment for replacement or repair.
Submits time sheets, trouble tickets, and service orders and all other required reports at the end of each business day.
Works with the awareness of the considerable hazards connected with the construction sites including falls, electric shock, falling objects, and traffic; uses protective equipment and adheres to all safety practices
Maintains communication cable systems by testing to locate trouble, opening cable to repair or replace defective sections using splicing techniques and special equipment.