S. J. Rollins makes it easy to backup your physical, virtual, and cloud infrastructure all with the usage of Veeam Cloud Connect. To ensure data protection we abide by the 3-2-1 Rule which states: There should be 3 copies of data, on 2 different media, with 1 copy being off site.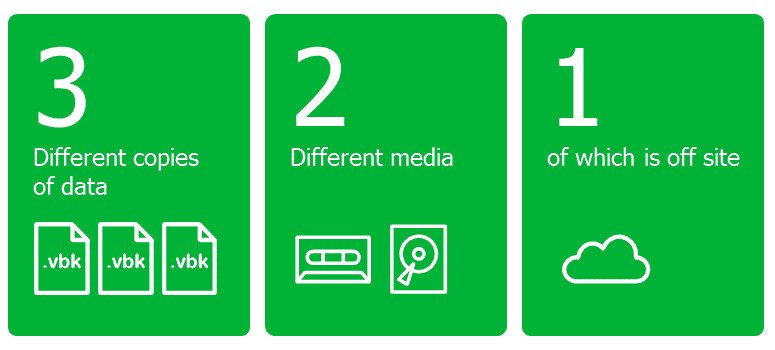 We can design and implement custom disaster recovery solutions for your organization so that you can achieve offsite backups and/or replication of your vm's to our data center in Brewer Maine.
Cloud Connect Backups of your VM's
Cloud Connect Replication of your VM's
Backup of your Office 365 Environment
Backup of your physical servers, desktops, and laptops whether they are running Windows, Mac, or Linux
We offer a quality service that will help simplify your IT and give confidence in your backup and disaster recovery plans.
Full offsite backup or replication and recovery based on your requirements
Easy setup & implementation
Simple, straightforward pricing that gets as low as $30/TB
Free 30-Day, 2 TB Trial